Custom Search
Dalton's Model of the Atom / J.J. Thomson / Millikan's Oil Drop Experiment / Rutherford / Niels Bohr / DeBroglie / Heisenberg / Planck / Schrödinger / Chadwick
| | | |
| --- | --- | --- |
| | Niels Bohr and The Planetary Model of the Atom | |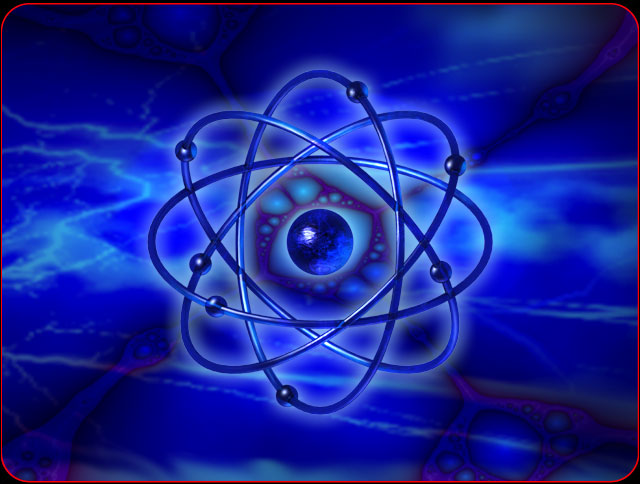 From MIT 3.091-Lec 3 Donald Sadoway 27:30
Niels Bohr-1912...Danish Physicist..PhD. in Copenhagen and received a fellowship from the Carlsberg Brewery Foundation. Carlsberg Brewery put up money for science.
Now had a year and money so he spent 6 month with J.J. Thomson at the Cavendish Lab at Cambridge University and 3 months (would have been 6 but got a job offer in Copenhagen to teach) with Rutherford in Manchester. He developed a quantitative model to Rutherford's atom, published July 1913, "On the Constitution of Atoms and Molecules" in The London, Edinburgh, and Dublin Philosophical Magazine and Journal of Science, communicated by Prof. E. Rutherford, F.R.S. (Fellow of the Royal Society).
In 1913 Bohr published a theory about the structure of the atom based on an earlier theory of Rutherford's. Rutherford had shown that the atom consisted of a positively charged nucleus, with negatively charged electrons in orbit around it. Bohr expanded upon this theory by proposing that electrons travel only in certain successively larger orbits. He suggested that the outer orbits could hold more electrons than the inner ones, and that these outer orbits determine the atom's chemical properties. Bohr also described the way atoms emit radiation by suggesting that when an electron jumps from an outer orbit to an inner one, that it emits light. Later other physicists expanded his theory into quantum mechanics. This theory explains the structure and actions of complex atoms.
from-http://www.lucidcafe.com/library/95oct/nbohr.html
Watch the excited electrons emit energy as they fall back to lower energy levels
Dalton's Model of the Atom / J.J. Thomson / Millikan's Oil Drop Experiment / Rutherford / Niels Bohr / DeBroglie / Heisenberg / Planck / Schrödinger / Chadwick

Chemical Demonstration Videos